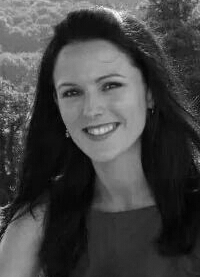 After working as a secondary school English teacher for almost fourteen years, Alexandra was granted a sabbatical to write in 2014. When she was accepted on the MA Creative Writing she began the first draft of her novel Paramour. Having lived and worked in Devon and Somerset for much of her life, her love of West Country England provides a vivid backdrop to her dual love story, where personal freedom and happiness are undermined by feelings of guilt, conflict and private discord. The chapters have been selected from the opening section of her manuscript.
In the present, Wendy Morton, forty, childless and recently widowed, downsizes to a cottage in the Cotswolds, attempting to escape her painful memories and the secrets she has kept from her sister for the past year. Though she has aspirations to write poetry, it is not until she makes a discovery under her bedroom floorboards that she slowly begins to reconcile her deep-rooted feelings of guilt.
In 2002, English teacher Katherine Osborne is unhappily engaged to Simon and beginning her first teaching post in an old-fashioned public school. When a mutual love of Victorian literature and aversion to the age of technology brings her closer to Jonathan Waugh, a colleague thirty years her senior, the relationship prompts low-level gossip, but speculation quickly leads to persecution. Stubborn, impulsive and naïve, Katherine refuses to allow the daily bullying to undermine her professionalism, but when she receives a formal letter there is little Jonathan can do to help her.
Alexandra-Cutts