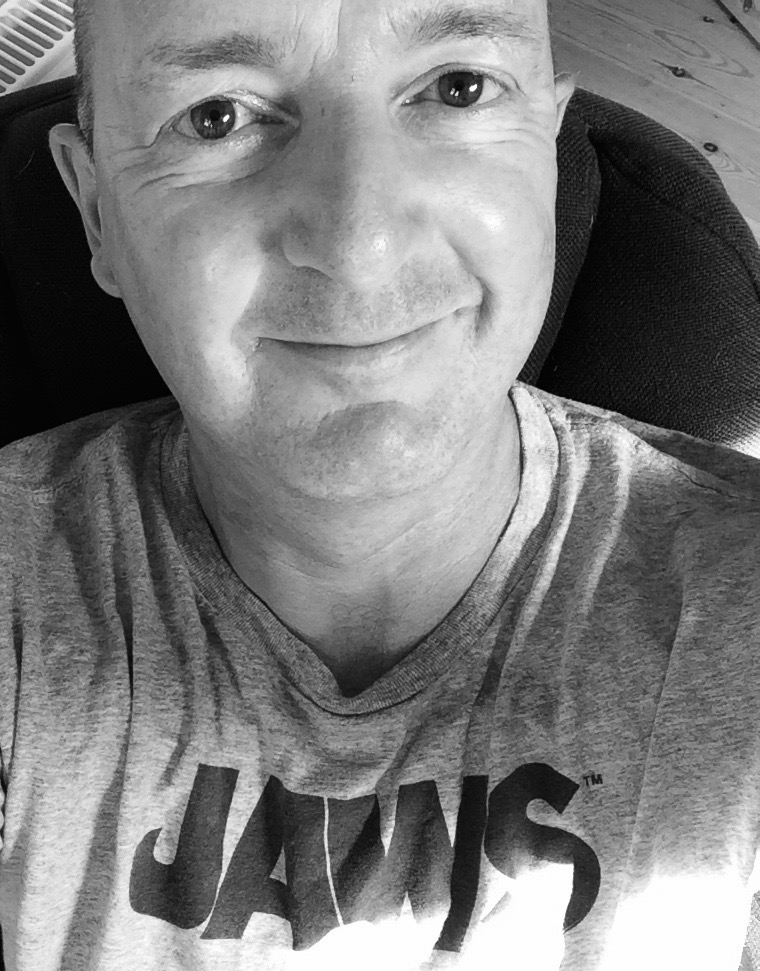 Simon Toseland is an author, ghostwriter and editor who has written or edited nineteen books. He has worked with celebrities including James May, Francis Boulle (Made in Chelsea), Neil Morrissey and recently Mark Kermode and Simon Mayo (The Movie Doctors). He also writes books under his own name including Infographica (Quercus), Crap Crimes (Random House) and Leaves on the Line (Portico). Simon has a first-class degree in English and American Literature from the University of Warwick, and passed the MA in Creative Writing with Distinction. He lives in Bristol.
This extract is from 'The Return of the Jedi,' the final piece in Simon's MA manuscript short story collection, Housework and Other Stories. These darkly humorous stories feature British eccentricity at work, rest and play. Among the characters are a London columnist reluctantly reviewing a Manchester restaurant ('Xander and Allah'); a couple beset by furry dinosaurs in a chain hotel on their anniversary celebration ('StairMaster'), and two Welsh call centre workers seduced by an airport chauffeur with an addiction to pink'n'white wafers ('Mallow').
Simon continues to write short stories while working on his first novel, which is a satire about the art and business of creative writing.
Simon-Toseland